Google enrolled Core Web Vitals as ranking signals in May 2021 along with the UX-related signals.
Google has been persistent in its attempt to deliver the best user experience to each of the searchers. And so, it is set to make its 'page experience' signal more accurate.
The Core Web Vitals and other UX-related signals will now harmoniously constitute the 'page experience' signal. And it is most likely to have a significant impact on Google rankings.
These Core Web Vitals are designed and enrolled to measure crucial UX parameters like page speed, responsiveness, and visual stability.
The Core Web Vitals are a measure of 3 specific parameters:
Largest Contentful Paint (LCP): It refers to the amount of time taken for a page's content to load. Ideally, the LCP shouldn't exceed 2.5 seconds.
First Input Delay (FID): It refers to the time taken by a page's elements to become interactive. Ideally, this parameter should be less than 100ms.
Cumulative Layout Shift (CLS): It refers to the total layout shift of visual content on a page. Ideally, it must not exceed 0.1.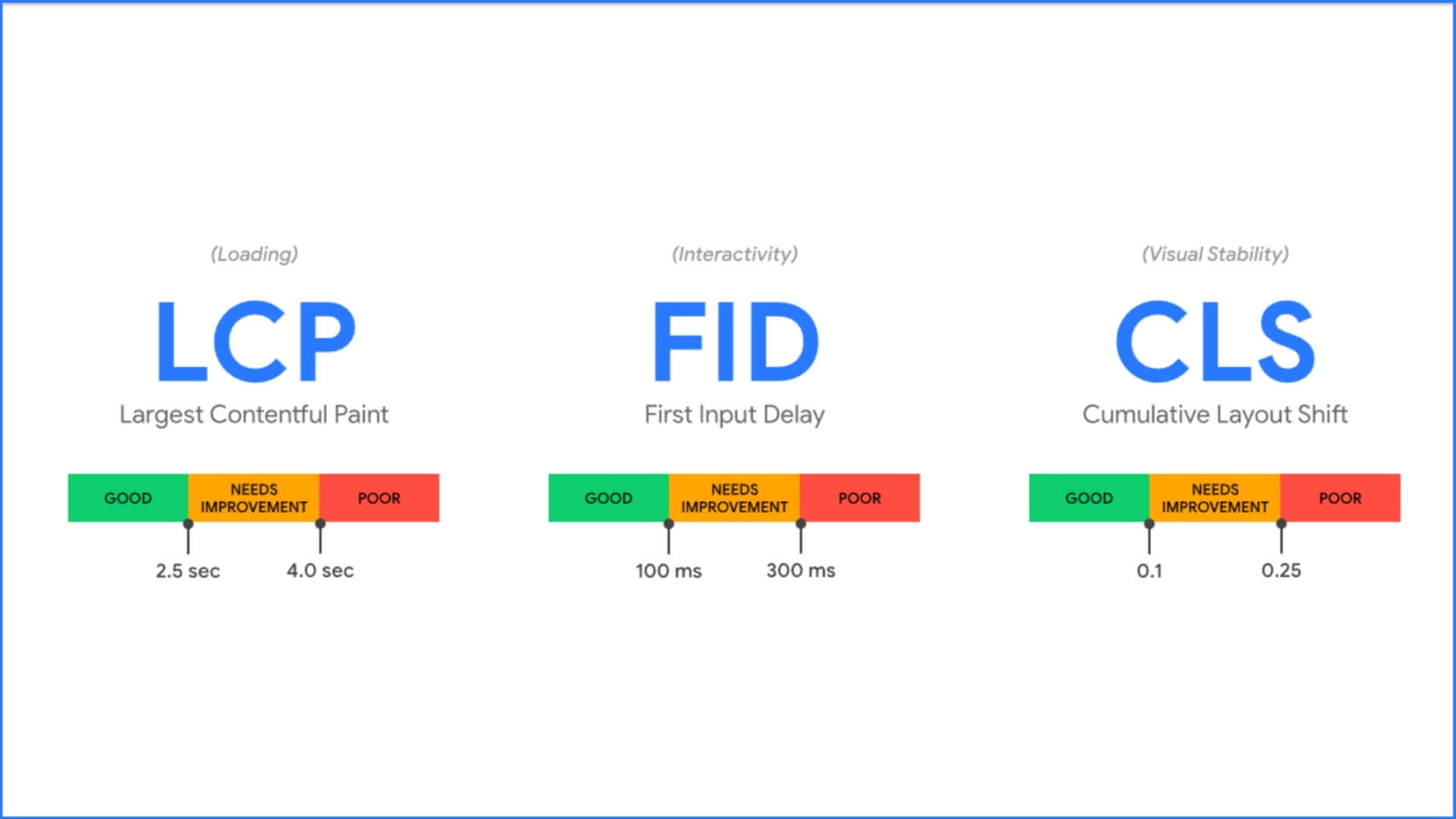 Currently, these parameters will inform and influence the 'page experience' signal. And, Google might modify or add more parameters to this signal in future updates.
The other UX signals that combine with the Core Web Vitals include:
Mobile-friendliness
Safe-browsing
HTTPS-security
Intrusive Interstitial guidelines
Effects of this Announcement:
A majority of site owners became cautious about their site performance owing to this announcement. And they started with the optimisation of their pages for the ideal 'page experience' signal. Google even reported a 70% increase in the usage of tools like Lighthouse and Page Speed Insights to evaluate page experience and performance.
Moreover, site owners started referring to Search Console's Core Web Vitals report for analysing the page experience.
Here Google also says, "The majority of the AMP pages achieve great page experiences." And it hints at AMP pages as an easy way to achieve a commendable page experience.
How Can We Help?
Since 2015, we have been helping businesses from across 52+ nations build high-performance web solutions that are particularly SEO-semantic. Moreover, a significant part of our web development team is consistently placed with 250+ B2B web agencies and helping them develop feature-rich web applications that deliver superior page experience.
If you wish to build WordPress websites that comply with Google's Core Web Vitals update, drop us a message here.