We are about to enter the fourth quarter of 2021, and the world is still far from embracing normalcy.
The pandemic is moving into an epidemic stage in many regions around the globe. And many countries are still not able to relax the lockdown norms.
That said, the fitness industry has witnessed major repercussions of the pandemic situation. Gyms and fitness centers aren't opening anytime soon.
But what came as a sigh of relief for many fitness brands in the growth of fitness apps.
Many fitness brands have launched their proprietary fitness apps and are reaping stellar returns from them. While we have also been consulting businesses on how to create a fitness app. 
During the 2020 pandemic situation, the Nike Training Club workout app witnessed a 100% growth in the number of weekly users.
Moreover, in the first quarter of 2020, there were over 593 million total downloads of health and fitness apps.
Thus, if you are planning to create your own fitness mobile app, you have all the odds on your side.
However, the main concern is how to find the right positioning among the already existing 250,000 fitness apps.
Fret not, here is all you need to know about fitness app development:
Types of Fitness Apps Dominating the Market
So, before we understand how to create a fitness app, you must gather some insights into the types of fitness apps that are leading the fitness domain.
Workout Apps or Exercise Apps 
These apps form the most popular category of fitness applications constituting about 73% of the total health and fitness app market.
Workout apps allow users to browse the various workout routines on the app and even create their custom routines. Moreover, some of these apps come integrated with the virtual trainer panel.
These apps are purely interactive and allow users to measure their success, select different levels, and see their progress reports.
If you create a workout app, you must make sure it integrates seamlessly with the fitness wearables. The users must be able to track their health data and activity transparently on the app.
Some most popular Workout Fitness App Categories include:
Customized Exercise Apps with AI-based Recommendations

On-demand Fitness Trainer Apps

Yoga and Gym Routine Apps
Fitness and Activity Tracking Mobile Apps
Activity tracking apps have been gaining huge popularity since 2017. These apps in harmony with various fitness devices are getting a significant number of downloads in the USA.
The running activity tracking apps are integrated with GPS which allows them to track distance and speed. Moreover, the data from the wearable devices source details like stamina, SPO2 level, etc.
Strava is a popular social activity tracking app that allows users to track their success. And the users can share their results with their friends, join fitness groups, and motivate each other.
If you are considering opting for fitness app development services, you must consider these Activity Tracking App Categories:
Running and Workout Tracking Apps

Cycling and Swimming Activity Tracking Apps

Yoga and Gym Activity Tracking Apps
Nutrition Management Apps
Nutrition management apps are a less competitive yet sought out category in the fitness app world. Many businesses opt for nutrition apps that offer dietary recommendations from expert dieticians.
These apps allow custom daily nutrition management tips to users based on their goals. These goals can be athletic achievements, weight loss, high protein diet management, weight gain, etc.
Some other popular fitness app categories include:
Now that you have insights into the various types of fitness apps, let's jump to the most essential features you need to create a workout app.
12 Core Features to Create a Fitness App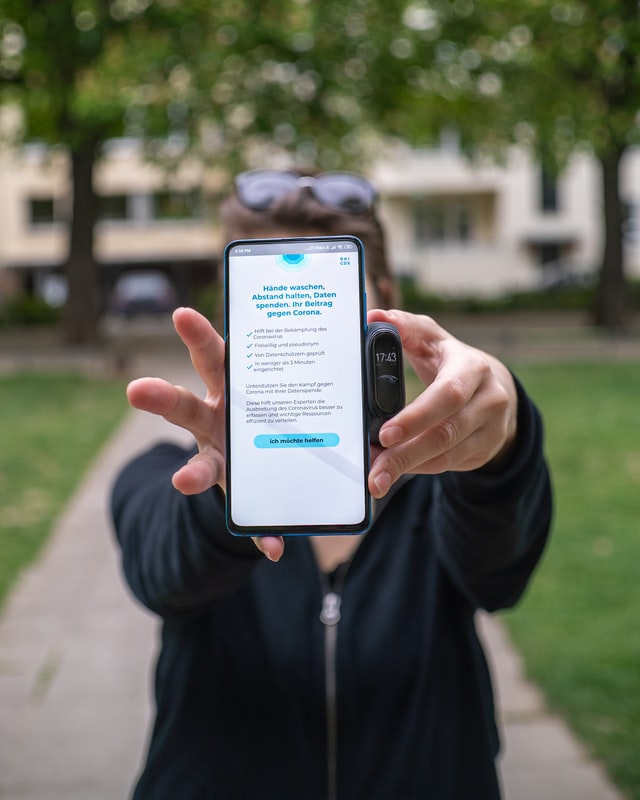 1. Sign Up and Login 
Each user will have his individual credentials for secure access to the Fitness app. He must be able to choose his access either via Gmail account or social media accounts. 
2. User Profile 
The users can manage their profiles on a fitness app. Here they can add personal details like age, weight, height, any persistent health problem, etc. This data is fed to the fitness app for customized solutions.
3. Integration with Fitness Wearables
Your app must integrate seamlessly with fitness wearables. You can add HealthKit and Google Fit APIs to your app to make it compatible with Apple Watch and other Android OS wearables.
These wearable devices feed crucial data to fitness apps. This data includes:
 This data helps the fitness app track your activities, performance, display comprehensive reports, etc.
4. Activity and Progress Tracking
When you create a workout app, one of the most essential features is activity and progress tracking.
Most of the activity tracking data is sourced by wearable devices and smartphone sensors. This data includes, the no. of steps covered, calories burned, the number of pushups, the heart rate, routines completed, etc.
This data is then matched with the performance criteria and goals on the app to produce the progress reports for an individual.
5. Geolocation Integration
A majority of fitness apps come integrated with Geolocation. This helps the users track location during running, cycling, and walk activities. The feature also calculates the distance and speed of these activities.
6. Notification and Reminders
Choose any fitness app idea, and you would need to add the feature of notifications & reminders. The workout apps send a variety of notifications & reminders related to the time of exercise, daily routines, changes in routines, change in diet, dietary recommendations, etc.
Apps like Shock take fitness notifications & reminders to an all-new level of user engagement by utilizing wearables. The app trigger wearables to send different vibrations and wrist taps to the user to remind him about his routines. The user can set the type of vibration, the frequency of notifications, and even the magnitude of vibration.
7. Workout Routines
Your fitness app development service provider can help you add a custom workout routine feature to your app. Customers can select among the several routines available. And they must also be able to add some amount of customization to their workout routines.
8. Setting Goals
The users must be able to set their goals seamlessly and even track their performance. Moreover, a fitness app assists the user in meeting the goals he has set.
9. Tutorials and Training Content
If you wish to build an at-home fitness app, your app must have the tutorials and training content feature. This feature helps users watch expert tutorials and training routine videos. Thus, assisting them with the right postures, choosing the right weights, setting the right goals, etc.
10. Specifically Personalized Content
Personalized fitness apps are developed for a specific target audience. And these apps have specifically personalized content. These can be apps designed specifically for women, for specific sports, for gymnastics training, etc.
The Shock fitness app also offers personalized routines specifically for women.
11. Dietary Recommendations
Many workout apps employ the dietary recommendations feature. This feature recommends the diet plan to users based on their goals, routines, and activities.
8fit is one such fitness app that allows users to plan their meals and customize their long-term diet plans. The app information is managed by expert dieticians and nutritionists.
12. Settings 
The settings feature akin to any other app allows users to manage various basic functionalities like sounds, notification frequency, account settings, etc.
Other Requirement Specific Features May Include
AR Integration

Social Media Features

Gamification for better engagement

User-generated Content

Expert Level Customization
Now that you have taken a good look at some of the most essential features for any fitness app, next is the cost of creating a fitness app.
Cost of Building a Fitness Mobile App
As aforementioned, the fitness app market is gaining huge popularity but has also attracted daunting competition. That said, a low-quality or an entry-standard app might not bring you enough recognition.
And so, you must consider building a professional and functional fitness app that offers the right value to its target audience.
However, one of the most crucial decision-making factors is 'cost,' so let's face it.
I am sure you might have done your due diligence and got a cost somewhere around $40,000 to $60,000 for a custom fitness app (Android or iOS) that spans 3-6 months of development time. 
Now, if you wish to develop a fully-featured custom fitness app for both iOS and Android platforms, the cost can exceed up to $1,05,000 (unless you choose cross-platform app development).
*Note: This cost is calculated for the average app development cost of $45/hour. However, you can reduce it to about $25/hour by choosing an experienced fitness app development company in India.
If we break down the cost in the different phases of development, here is what it looks like:
UI/UX Design: $4,000+

Custom Development: $30,000+

Quality Assurance & Fixing: $6,000+

Project Management: $7,500+ 

Business Analysis: $2,500+

Total Cost: $40,000 to $60,000

Time Duration: 3 months to 6 months
The several factors that will help you get an actual estimation for your fitness app, include:
The project scope of your fitness or workout mobile app

The feature list of your app

The location from where you get your app developed

The experience and expertise of the app developer you hire

The time invested in building the detailed (and feasible) project scope for your app

Use of futuristic technology like AR, AI, or VR.

Specialized customization like gamification or virtual assistant, etc.
How to Create a Fitness App Cost-effectively 
So now, one of the most important questions is "How can I reduce the development cost for my Fitness App?" 
I would here like to take some attention and state that there are several ways by which you can reduce your total fitness app development cost by up to 50%.
Here are the two ways for the same:
1. Outsource Fitness App Development to India
The average app development rate in the USA ranges from $60/hour to $70/hour. While in Eastern Europe this rate is around $45/hour.
On the other end, India stands as the top mobile app development outsourcing location chosen by many Fortune 500 Companies. The cost of app development in India ranges from $25/hour to $40/hour.
Some benefits of outsourcing app development to India include:
Commendable app development expertise with tech surplus economy

Reduced app development cost

Time-zone flexibility and strict NDA norms
2. Choose Quality Cross-platform App Development
If you wish to create a workout app both in iOS and Android versions through native frameworks, it may cost you a big fortune (almost $90,000 to $1,05,000).
The right way to reduce this cost without compromising on the quality and project scope is by choosing cross-platform app development.
Flutter SDK by Google and React Native by Facebook, are the leading cross-platform app development frameworks.
By choosing any of these frameworks you can reduce the app development cost by up to 40%.
*Relevant Insight: 
We recently used React Native to build a Fitness and Wellness Tutoring App for a client and saved about 45% of his initial budget.
What's the Step Ahead? 
By now you have a clear idea on the several types, features, and the cost of building a fitness app. Moreover, above we have shared some tips on reducing the cost of fitness app development services by up to 50%.
That said, if you need to 30-minute free consultation from an app development expert or want the actual estimations for your fitness app idea, you can simply drop a quick query here.