Assume that you are all prepared to bring your app idea into execution. But you are still finding it hard to bet on the right mobile app development partner.
OR let's go a step ahead,
You have connected with some mobile app developers to build an app for your business. But, you are struggling at evaluating the app development proposals shared by these developers.
Sooner or later, a majority of businesses & entrepreneurs have to cross this bridge. And many-a-times evaluating an app development proposal is as challenging as finalizing an app idea.
So, here we will understand how to evaluate a mobile app development proposal. And how you can scrutinize the cost and time estimations. Moreover, we will understand the points to look out for in a proposal.
Let's crush this!
Analysing the Cost Estimations in a Mobile App Development Proposal
We might quash the claims, but a majority of us consider cost as a crucial parameter to evaluate an app proposal.
And we are most likely to switch to Google when researching the cost projections for our app idea.
However, the cost estimations you find on Google can be highly vague. Companies worth their salt would not disclose the actual cost estimations on Google. And they share the accurate estimations only with the proposal.
Moreover, Google is more likely to give you over 25 different answers for this research. And that makes your cost evaluation process all the more challenging.
So, what are the key considerations when analysing cost projections?
Be Observant of the Red Flags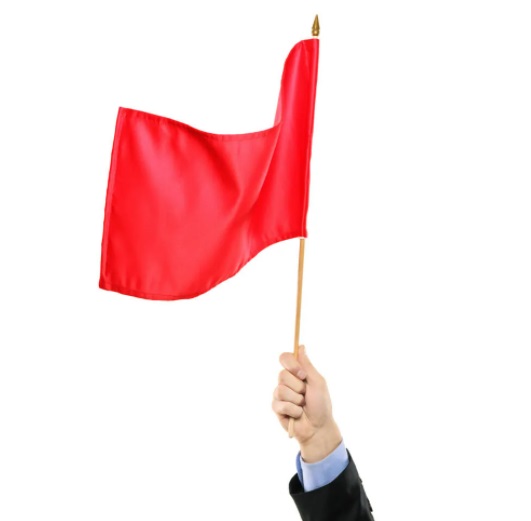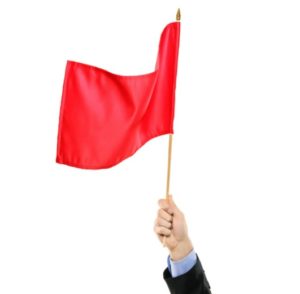 No company will offer accurate cost estimations in their generic marketing materials.
Now, you may come across companies displaying exceptionally low-cost projections. And highlighting promises like, 'we will make your app idea a success,' or, 'we deliver an app within 4 weeks.'
You must consider such promises as red flags. Moreover, the companies that claim 'unusually' fast deliveries are most likely to sell readymade app solutions. These solutions are generic and clone-based that aren't customized for your business.
Added Cost Factors to Consider
Many businesses are tempted to hire freelancers owing to their lower cost estimations. However, they fail to analyse the added cost factors when hiring freelancers.
The app development proposals from freelancers only display their labour cost. But, the actual development cost also includes cost parameters like:
The cost of app infrastructure setup

Paid plugins cost

Cost of integrating various app-specific features (chatbots, AI-based features, etc.)

Management and coordination costs
These added cost parameters significantly change the app development cost estimations. And we haven't yet talked about the higher risk cost associated with freelancers.
Businesses might also resort to hiring developers with multidisciplinary skills to save cost. However, akin to freelancers, it too has added cost parameters that you shouldn't ignore.
Choose Specialization for the Right Cost Estimations
So, it is advisable to look out for specialization and relevant expertise. A mobile app development company that specializes in making game apps might not offer you the right cost estimations for your finance app.
Moreover, a specialized service provider is more likely to offer you a detailed mobile app development proposal. They will assemble the right team for your project and provide cost estimations accordingly.
Points Agitating Distrust in an App Development Proposal
So how do you differentiate a bad app development proposal from a good one? The answer to this query is challenging unless you know the points to consider.
You might receive proposals stuffed with over-the-edge promises and baseless assurance. Some businesses might also take the 'we got you covered' attitude way too far. That too, without the right experience and expertise.
You must have a prudent eye for these groundless promises in mobile app proposals. And be wary of points like:
Generic Proposals with Little to No Detailing
You may come across companies that offer you an app proposal the same day itself. These app development proposals are generally stuffed with generic data. And these proposals have little to no detailing relevant to your project scope.
The lack of detailing shows the company inefficiency in building a similar app. And it is trying to procure the project with the help of a generic proposal.
Moreover, such a proposal makes it hard for you to evaluate the cost and time estimates. Instead, seek out providers that share detailed and custom-tailored proposals.
Broad & Vague Time Allocation Outline
You might have come across proposals that have the product development cycle itemised. These can be processes like designing, coding, quality analysis & testing, etc.
These processes are way too broad to evaluate the time allocation and estimations. Instead, a proposal should have a detailed breakdown of the services offered.
A mobile app development proposal must include time allocation details about:
Time allocation for various design sprints; Prototype development time; Time-related to tool integrations; Time allocated for custom development; Time for plugin integration and custom features development; Time allocated for various testing phases; Time allocated to feedback.
The time allocation details will help you evaluate the actual timeline and the hourly cost.
No Mention about the Mobile App Maintenance & Support Services
Generally, an established and experienced agency will always plan a long-term partnership. This helps them embrace stability through recurring business.
And one of the best ways to establish this long-term partnership is by offering app maintenance services.
Moreover, employing maintenance service with the same app development provider also ensures seamless app operation. The provider is already aligned with the app's roadmap. And you can easily pass over the accountability of your app to him.
However, some mobile app development proposals tend to eliminate the support services. A company might do this for many reasons:
They might be considering your project as a one-off project and treat it the same.

Or they might want to speed up the development by using patchworks and thereby get a quick payout.

They might not believe in your app idea, but want to procure the project anyway. And so, instead of getting into a consultation, the company chose to make it a one-time deal.
A prudent piece of advice is to look for a mobile app development company that:
Aligns with your project idea

Is looking for a long-term partnership

Mentions about the app maintenance services in the proposal

Is ready to provide a consultation for your project scope
Points to Look out for in a Mobile App Development Proposal
Now that we know what to be wary of, we must understand what to look out for in a proposal. And so, what does a good mobile app development proposal look like?
Before we start, it is advisable to check for consistency in a service provider's frame of mind in their marketing material, their proposals, and during the interview.
Collaboration from Consultation to Execution
The app development proposal shared by a company must exude their expertise. A good company will offer you a custom and detailed mobile app proposal. And they would make sure that it aligns with your project scope.
Moreover, a good company is willing to offer you consultation with your project scope. They might suggest the integration of crucial plugins or features. Moreover, they might advise iteration-based development if the app's scope is a little uncertain.
And so, you can notice a shift from the regular business-minded approach to a goal-oriented approach.
Choosing the Right Development Strategy with Consultation
Some good mobile app developers might suggest consultation as the first step to your app development journey. Or, they might mention suggestions in their mobile app development proposal.
For instance, if you are still sceptical about the success of your app idea, a good provider might suggest you the MVP method. This way you will be able to build your app based on market feedback.
Or in case, you are all set to build your app on the lines of an MVP solution. But, the provider notices that by delaying some features, your app scores low on its desirability parameter. Then he might suggest you follow a consolidated development strategy. And this might help your app achieve virality quickly.
Therefore, it is advisable to choose a service provider who is well-aligned with your app's success. His commitment must be evident in his proposal and interview.
The Right Choice of Engagement Model with Validation
A proposal document will also help you choose the right engagement model.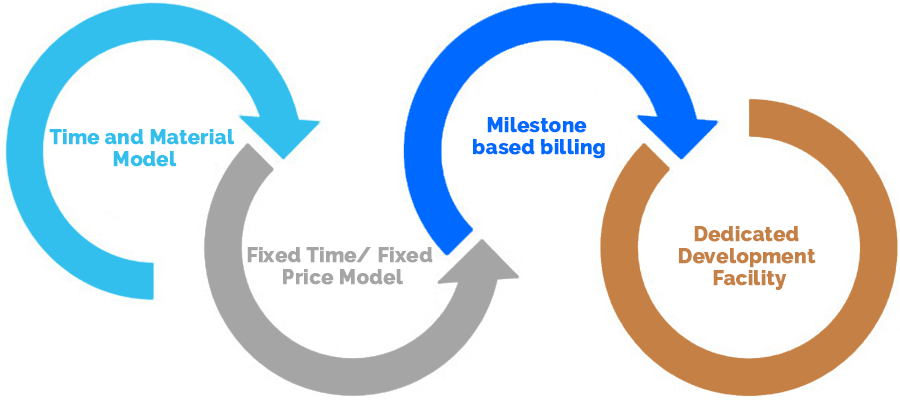 The details in the proposal will help you assess the complexity and timeline of your app. And these details will hint at the best development approach for your app.
For instance, a detailed proposal will help you get accurate time estimates. You can then plan on the app's flow and you might choose the hire resource model. It will give you a higher level of flexibility & control over your project.
Moreover, the right proposal will help you understand the resource & time allocation. And you would also be able to understand the team structure to build a dedicated team for your app.
Scrutinize the Experience and Solution-building Expertise of the App Development Company
A good proposal reflects the solution-building expertise of a company. Along with the trust badges, case studies, and social signals, a proposal displays the relevant expertise of a service provider.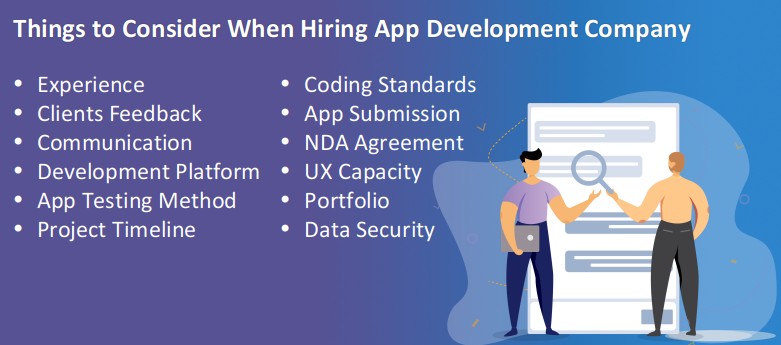 A good proposal will include:
Detailed time allocation list

Detailed plugin integration list and their cost estimates

List of custom features and their cost estimates

Detailed labour cost

Suggestions related to development strategy, plugins, features, etc.
These details allow you to scrutinize the experience of a mobile app development company.
Summing Up
By now, you know the several evaluation points for a mobile app development proposal. And the final deal-maker or deal-breaker would be the cost and time estimates. These estimates must resonate with your business requirements.
For example, if your budget is $1000, you might not opt for a proposal that estimates $2000. However, you may negotiate and settle down for a quotation of up to $1250.
Now, some companies might also see it as a one-time deal. And they may agree to deliver you the app for your budget without a long discussion. But, there is a high possibility that they might use patchwork or cut-down on some features without your knowledge.
And so, it is better to choose an app development company that validates their estimations. The company must clearly explain the reason why you need to rework your budget.
Further, if you wish to capitalize on your app idea or build your business-specific mobile app, connect with us today.