The telemedicine industry shows a major change in the healthcare landscape due to digital transformation. The healthcare sector is in dire need of a makeover post the outbreak. And this is where the importance of telemedicine app development comes into the picture. The application is gaining more attention, the market demand is expanding, and the healthcare industry is transforming as well.
Telemedicine app development is gaining good momentum in times when people need innovative healthcare solutions. According to Statista, the telemedicine market size will increase up to $175 billion by the end of 2026.
Everything is available online these days, things you can imagine and the ones that you cannot. You can have anything ready at your doorstop from salon services to virtual dating applications. The health sector cannot afford to lag while all others are moving two steps ahead. Currently, healthcare telemedicine applications are available to fix your health problems. You can solve all your health problems with a click on the screen.
Here is a list of everything you are looking for. Find the important features and costs of the telemedicine app development process.
What is a Telemedicine App?
A telemedicine application helps to network doctors and patients. Patients consult doctors or healthcare professionals through the app. There is usually a video calling facility available for the same. The application is a software as a service for patients to get advice and help for their chronic diseases.  The Patients can pick which doctors or professionals to consult based on their needs.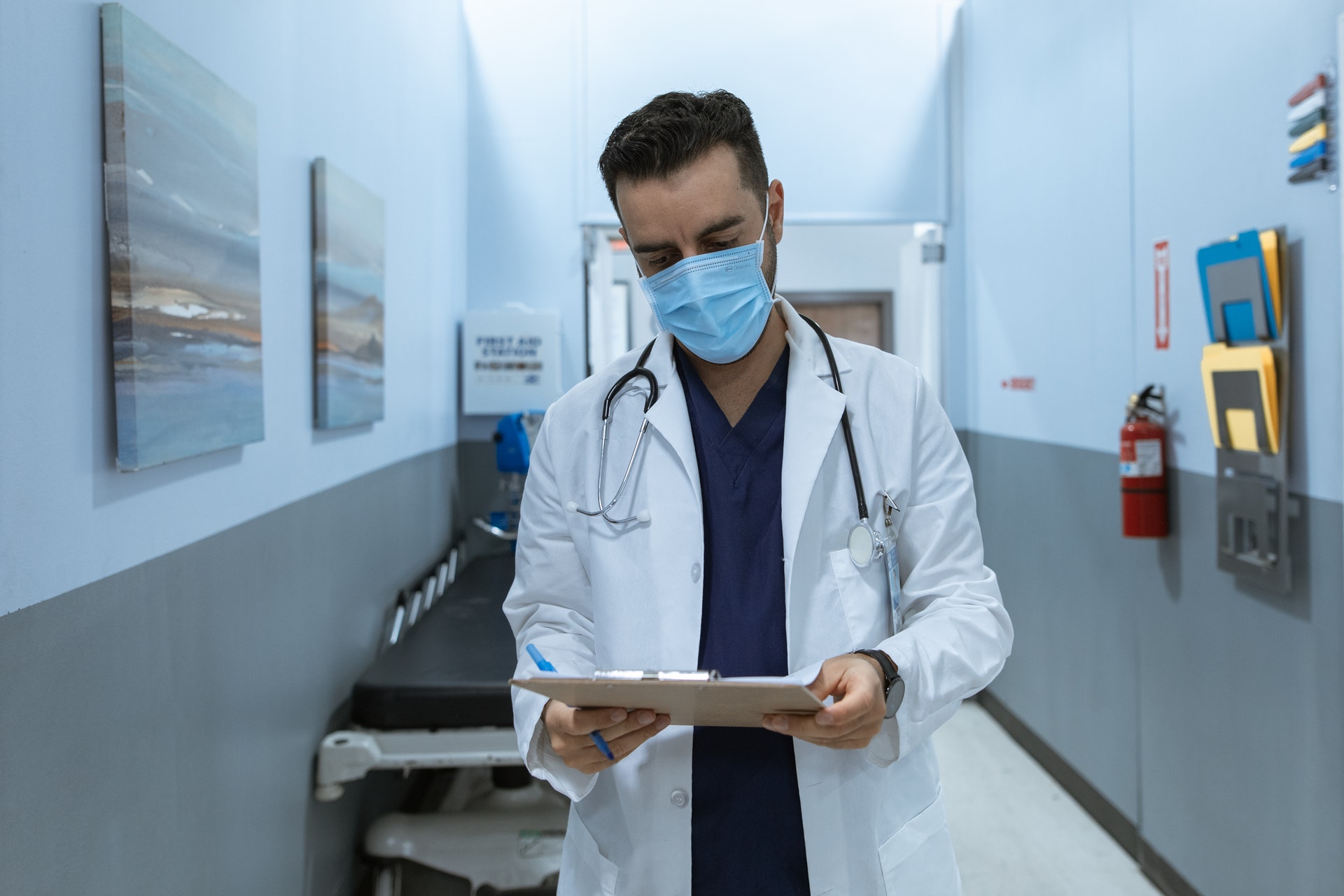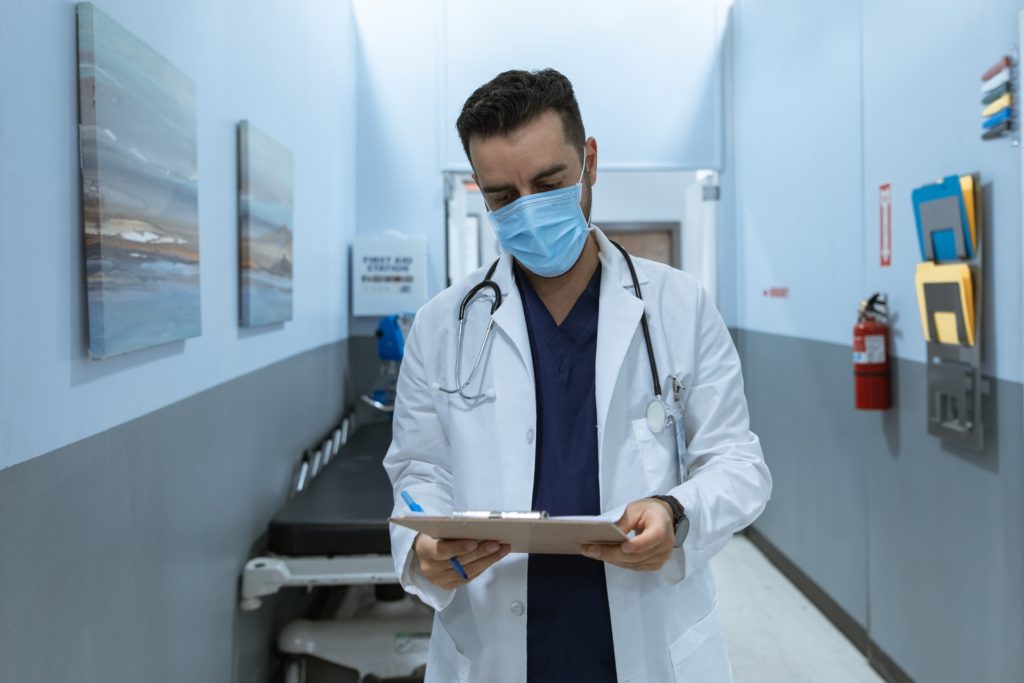 The patients and the doctors need to register themselves on the application to use it. Patients can browse for doctors based on their requirements. With a proper telemedicine app development option, patients can manage different kinds of illnesses. They can receive virtual consultations and e-prescriptions for various problems. You can treat conditions like addictions, mental health disorders, blood pressure, cholesterol, or diabetes all from the comforts of their home.
Technologies useful in the Telemedicine applications
Artificial Intelligence
Internet of Things (IoT)
Augmented reality/Virtual reality (AR/VR) technologies
Blockchain
Cloud Storage Technology
Data Analytics Technology
Remote Monitoring
How does the Telemedicine App work?
A patient books an appointment in the telemedicine app for a video or live chat with the particular doctor. It involves modern communication tools such as toll-free phone numbers or an online account.
Next, the physician either accepts or rejects the request from the patients. They can choose to postpone it to some time in the future as well.
For example, if you have a wound injury, you can then request a video visit with your healthcare employees.
Or if you are planning to take an unplanned trip, then the online chat facility helps you to receive e-prescription.
Software Features for Patients
One of the main purposes of telemedicine app development is to provide ample convenience for patients. This software will help patients to use this software as a service. The list of features will help patients a smooth and satisfactory experience.
Flexibility –The telemedicine application should be compatible to work on any hardware device with internet connectivity. The patient app should ensure a hassle-free experience of the mobile app from the user's end. It becomes very easy to use these apps on any device if there is enough flexibility.
Audio/Video conferencing – This feature is necessary to enable two-way communication. It is through video between healthcare professionals and patients. Some healthcare applications allow share screening. It provides an opportunity for third parties like translators to contribute. Audio/video session recording is one of the prominent features of such healthcare apps. It helps doctors and patients to record it and download or view it later as per requirements.
Chat Box – Using this feature, patients can access or reach out to his/her doctor via instant messaging. It can be anything from advice to alarming situations. With the help of a chatbox, patients can discuss all their health conditions with doctors. If there is no chat box in a telemedicine app, then it doesn't serve the feature.
Security – It is vital to have data protection on a telemedicine application. Data security is important without end-to-end encryption. The patient app should have security features like encryption protocols and security protocols to protect and prevent patients' private data from leaking or missing.
Waiting room (virtual) – The user experience can get excellent if there is a feature like the virtual waiting room in the telemedicine app. Such customization options help patients see what their position is, in the queue and how long they need to wait. These rooms help the doctors with time management as well.
Appointments – While you consider telemedicine app development, it should have an option to schedule appointments. The patients should be able to log in to the platform and book an appointment for themselves in a very simple manner.
Application features for Doctors
The popular telemedicine application works for both doctors and patients. However, their features differ by a significant amount. As patients demand online consultations, the doctor application should have the facility to fulfill such demands.
E-prescriptions – It is difficult to imagine a doctor and a prescription separately. Hence, a good telemedicine app development process to take into consideration a feature such as e-prescription. Healthcare specialists should be able to send across a proper prescription using this platform.
Clinical Documentation – This is an inevitable feature on both the doctors' as well as patients' applications. Clinical documentation allows the process of uploading a patient's clinical details like x-rays, trials, or previous treatments. Authenticate diagnosis is impossible for anyone without proper clinical documentation. Additionally, there is no need to maintain records with this feature. It is easier to apply for insurance purposes as well.
Real-time tracking – Real-time tracking is a compulsory feature for a smooth e-medical procedure. Healthcare professionals should know who the upcoming patient is before starting a conversation or a discussion. This feature helps in time management as well as hassle-free patient management. Additionally, real-time tracking helps to gain all kinds of information from the number of patients waiting to the time of the next patient's arrival.
Communication – Communication facilities are an important feature that helps doctors to interact through HIPAA (Health Insurance Portability and Accountability Act). That is complaint messaging. There should be no hindrance while facilitating authorized users with a patient's electronic protected health information.
Ease of Access – This feature lets doctors have access to the patient's health and medicine records from the telemedicine system. With this feature, healthcare professionals can offer health solutions using the best healthcare products. The doctor can have on-demand ease of access to documents like CT scans and lab test records for further diagnosis.
Analytics Support – The most vital feature from the doctor's end is analytics support. A healthcare specialist should be able to get an analysis of the patient's current situation. Based on the analysis, he can make changes or improvements in future consultations. Telemedicine app development company should consider this feature while building the application for better efficiency.
How to create a Telemedicine app platform?
Conduct Analysis
Build UI/UX design
Telemedicine App Development
Integrate necessary technology
Project Management
Final Development
Quality Assurance and Testing
Launch the Application
Telemedicine App Development Cost
If you are looking to reap the benefits of a proper telemedicine project application, then you should not let the cost bother you. Everything from designing, wiring, software development, building, launching, and maintaining is all cost inclusive.
"Only and only an experienced mobile app development company can help you with building an incredible telemedicine app."
What is the telemedicine app development cost approximately? It depends mainly on the features you want to include in the application. You can negotiate with the healthcare app development company about the most important features you want in the application.
The telemedicine app development cost can vary somewhere from $20,000 to $100,000. The app cost will be very less if you are considering a very basic and simple telemedicine app.
However, if you are planning for an advanced application, then the healthcare app development company will ask you around $70,000 to $100,000. For example, you can cut down close to $3,000 if you remove the online prescription feature. So, it all boils down to the number and type of features necessary for the application.
Final thoughts
This blog post covers most of the queries surrounding the features and cost of a telemedicine application. Only an enterprise-level company can help you with telemedicine app development with the best features. You cannot build an entire application on your own. The right healthcare app development company is the place to go for your requirements.
The bottom line is that you are missing a patient every second you are wasting. Instead, you can find your designer right away, launch the application, and offer your support to the healthcare industry.